MEMBERS, SIGN IN TO YOUR MINDBODY ONLINE ACCOUNT
CHECK IN TO OUR FACEBOOK PAGE & HELP US MAKE A DIFFERENCE!


For the month of July, with the help of Sweat Angels and H2OpenDoors, EVERY time you check in to the Budo Ryu, you will be helping to provide 50 Gallons of clean water!
UPCOMING EVENTS:


August 1st: First day of the Women only Krav Maga 6-week Challenge!

​​​​​September 17th: WCK CALI sanctioned amateur Muay Thai show​​ at the Bicycle Hotel & Casino in

September 24th: IFS sanctioned amateur Muay Thai show in Anaheim at the M3Live Event Center. Geri will be fighting for the Super Lightweight Title!

October 2nd: PAK18 sanctioned amatuer Muay Thai show in Fresno
​​
November 5th: IFS sanctioned amateur Muay​​​​ Thai show in Anaheim
​​06.19.16 Congratulations to Juan and Geri on their awesome performances at the Tournament to Bangkok fights at Quiet Cannon Montebello! Juan took the fight on a short 2-weeks notice...round 1, he started out at a slow pace, then turned it up in the 2nd and 3rd rounds and sealed a decisive victory over his opponent! Geri fought a clean and technical bout against her tough and tall opponent, landing multiple knees and kicks, but the judges seemed to score a different fight!
Thank you to Ray Gonzalez for a really well-run show in a beautiful venue!
​​Special thanks to all of our amazing Budo fans who came all the way out to Montebello on Father's Day to support our team!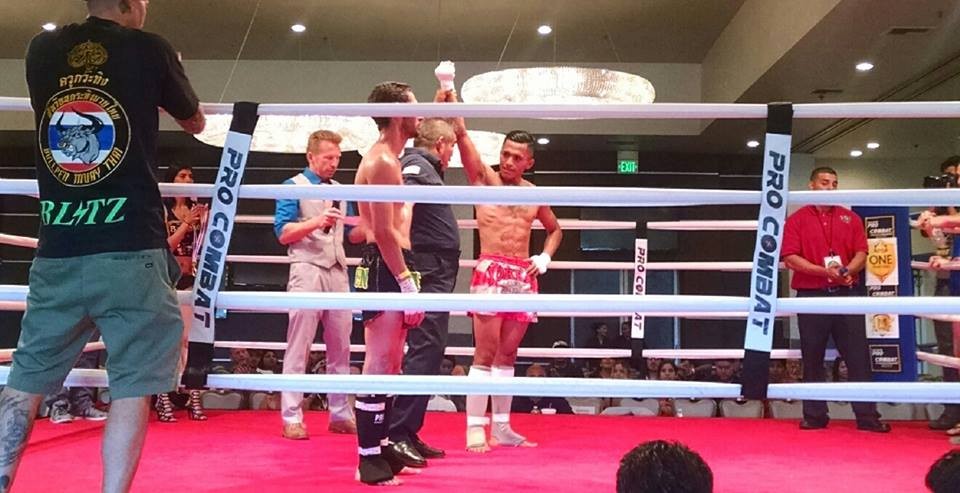 ​​06.26.16 Demolition is complete and construction has begun at the new spot! HUGE thank you to Ryan for single-handedly demolishing the existing conditions at the new space! We are so stoked to get moving :)

ANNOUNCEMENTS
:​​
​​07.11.16 Congratulations to Jamie Shearn and Juan Pantaleon on their IMPRESSIVE victories over their opponents at this weekend's PAK17 sanctioned amateur Muay Thai fights in Fresno! Even with a last minute rule change from modified Muay Thai rules to International Kickboxing rules, Jamie sealed a unanimous decision win over her opponent, Brittany Bowman. Juan snapped up all three rounds with a decisive and unanimous win over his opponent Julian! And as always, thank you to our devoted and super supportive Budo fans for coming out to cheer on our fighters!