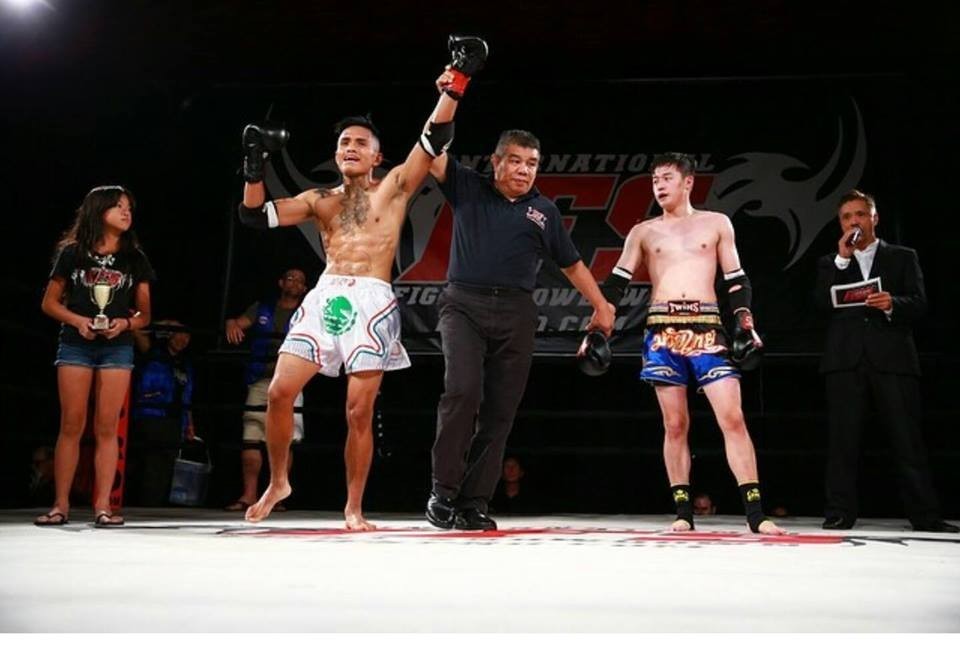 Baan ChaaNa Muay Thai
"House of Victory"

We are an authentic and traditional program that teaches Muay Thai kickboxing.

Muay Thai, or Thai Boxing, is the national sport and cultural martial art of Thailand. It was developed several hundreds of years ago as a form of close-combat that utilizes the entire body as a weapon. Muay Thai is referred to as "The Art of Eight Limbs"; and using eight points of contact the body mimics weapons of war. The hands become the sword and dagger; the shins and forearms were hardened in training to act as armor against blows, and the elbow to fell opponents like a heavy mace or hammer; the legs and knees became the axe and staff. The body operated as one unit. The knees and elbows constantly searching and testing for an opening while grappling and trying to spin an enemy to the ground for the kill.
Our Muay Thai program provides our students with the knowledge of these old skills, and the practical application of these techniques into the modern fight sport. Baan Chaa-Na offers Thai kickboxing group and private classes for all skill levels, from beginner to competition fighters.
MUAY THAI TRAINING
MUAY THAI LEVEL 1
A 60-minute group class focusing on the fundamental techniques and skills of traditional Muay Thai. Beginner-friendly. All skill levels are welcome. Ages 13+.
MUAY THAI LEVEL 2

A 60-minute group class focusing on the ring tactics and fight-specific techniques for the ring sport. Reserved for intermediate/Advanced skill levels. By invitation only, please.
MUAY THAI PRIVATE LESSON
A 60-minute private lesson, individually tailored to the student's skill-level and needs. Please contact Kru Eric Sandahl at 805.704.7666 for more information, and to set up your private lesson today!
Adriana Savannah

Courtney Reed

Jamie Shearn
Jessica Chan

Linda Hernandez
Lisa Rivera

Noelani Brown

Silvia Aguilar

Zoarel Fuentes

CURRENT FIGHT TEAM
Angie Sandoval
Ethan Bettencourt
Emily "Spartan" Ortiz
Geri Ooi Sandahl
Grant Ayres
Juan Pantaleon*

Karlynn Gorrebeeck
Louie Morales
Mike "Big Sexy" Grotte*

Tiana Ross*

Coming soon:
Jesse Lara
Aaron Acosta
Angel Lozano
Arthur Taradjena
Benoit Vallois
Brad Booker
Cory Richison
Jeremy Dawson
Jon Richards
Laine Richardson
Mike Dielman
Mitch Fessler
Nate Kleinsasser
Nathan Zimmerman
Patrick Hickey
Philip Nava
Reggie Bio
Sean Delfosse
Sonny Gerber
Steve Odom
Vince Catania
FORMER FIGHT TEAM MEMBERS