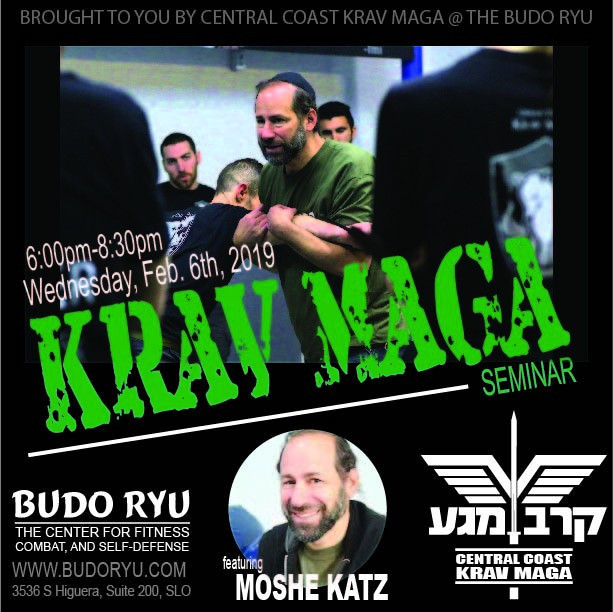 MOSHE KATZ KRAV MAGA SEMINAR
February 2019: Thanks to our dear friend Moshe for another wonderful krav maga seminar! We covered a lot of valuable self-defense tactics and techniques including defenses against knife threats, defenses against kinetic knife attacks, and defenses against gun threats. Moshe Katz is a 7th dan Black Belt in Krav Maga, and the director of Krav Maga International.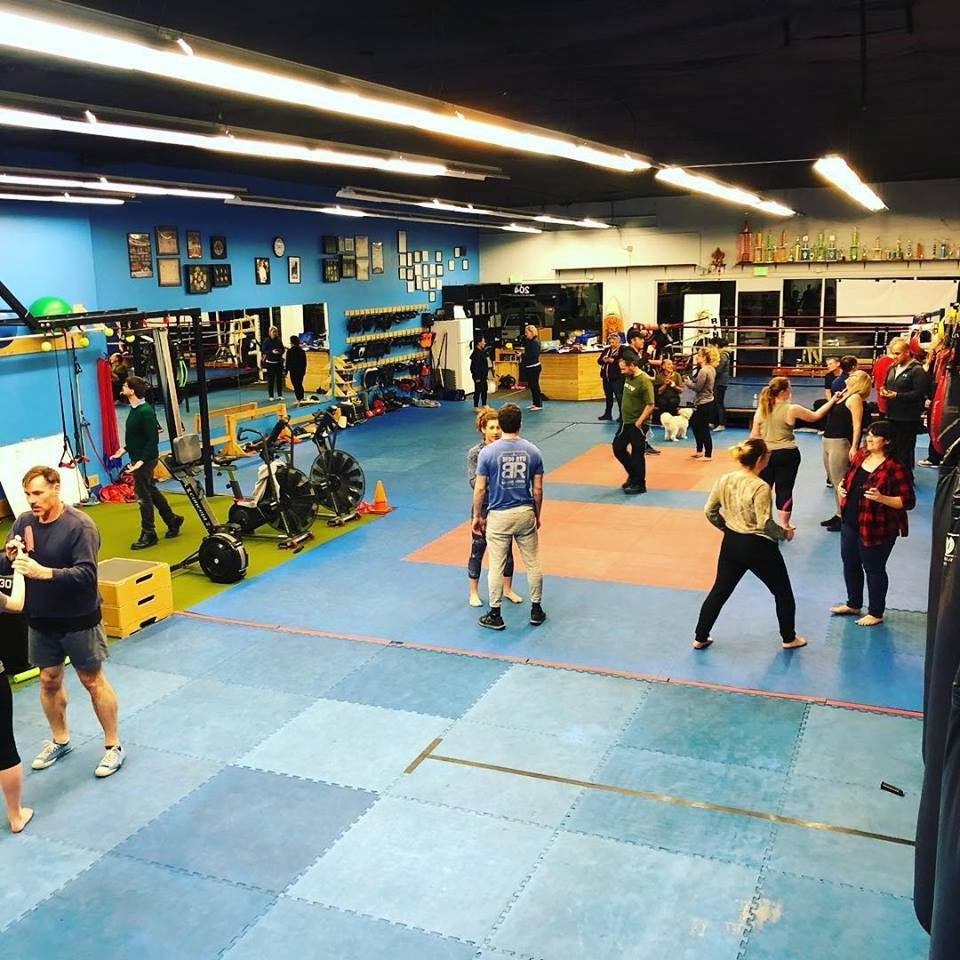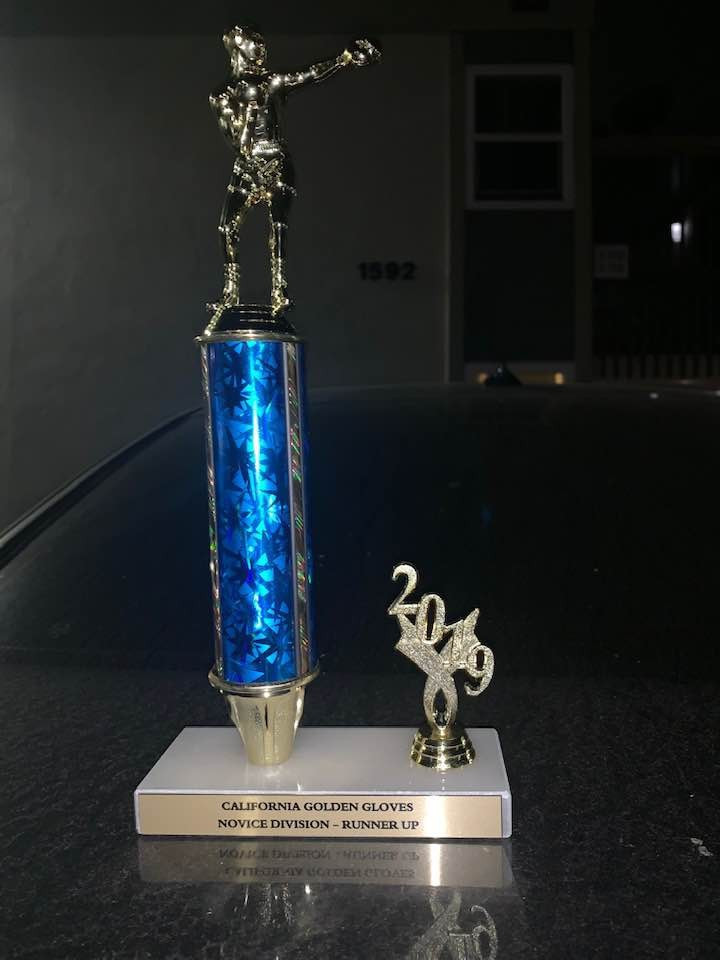 2ND PLACE AT GOLDEN GLOVES!
April 2019: HUGE Congratulations to Nicko on finishing 2nd place at the 2019 California Golden Gloves State Championships! We are extremely proud of Coach Chris Camat and Coach Tommy Miner who, in only 9 short months, have prepared Nicko from a beginner to this moment! It was a courageous and very hard-fought fight to a much more experienced competitor in the finals. Fantastic and incredibly impressive job!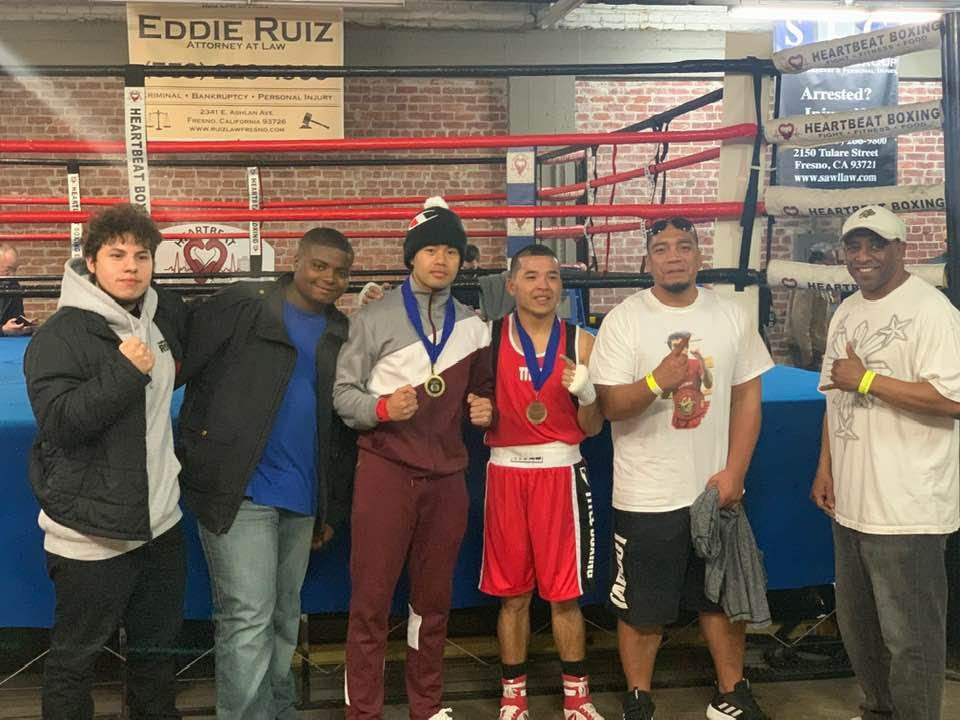 Budo Boxing 2-0!
February 2019: Congratulations to Nicko and Tyrone on their dominant performances! Nicko snatched the win early with a first round TKO, and Tyrone pushed the pace to bring home a majority decision victory! Great job to this young and talented team, groomed by Coach Chris Camat and Coach Tommy Miner!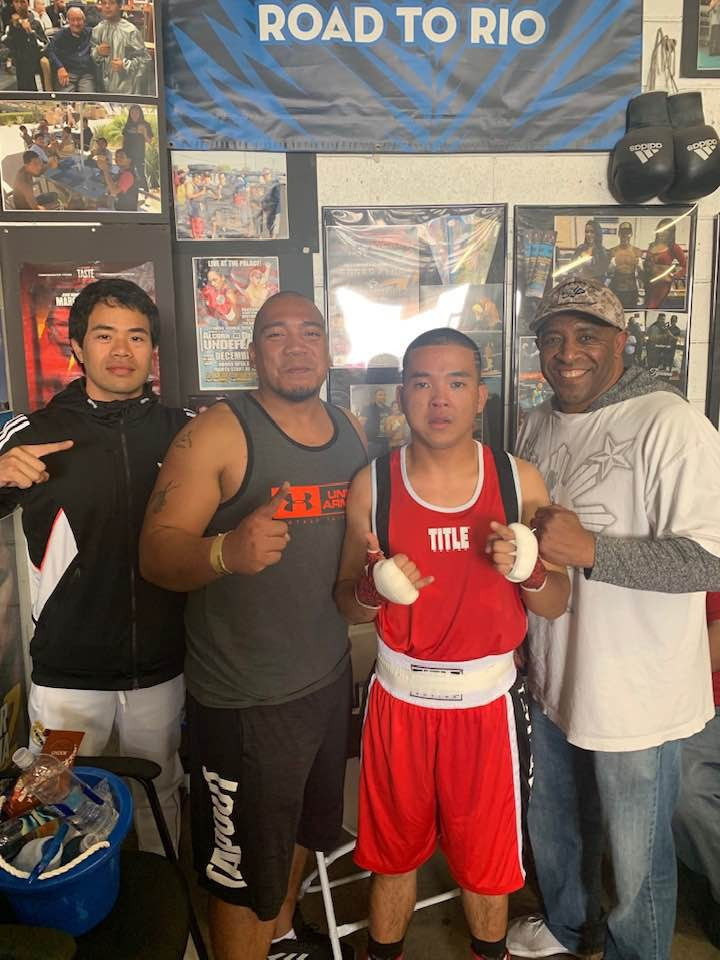 Victorious Tyrone!
April 2019: Congratulations to Tyrone Salmo on yet another majority decision victory! Coaches Chris Camat and Tommy Miner are building a Machine!! Excellent job, gentlemen!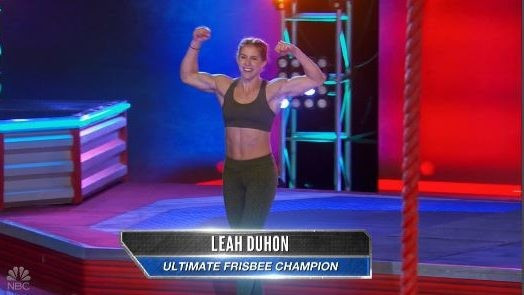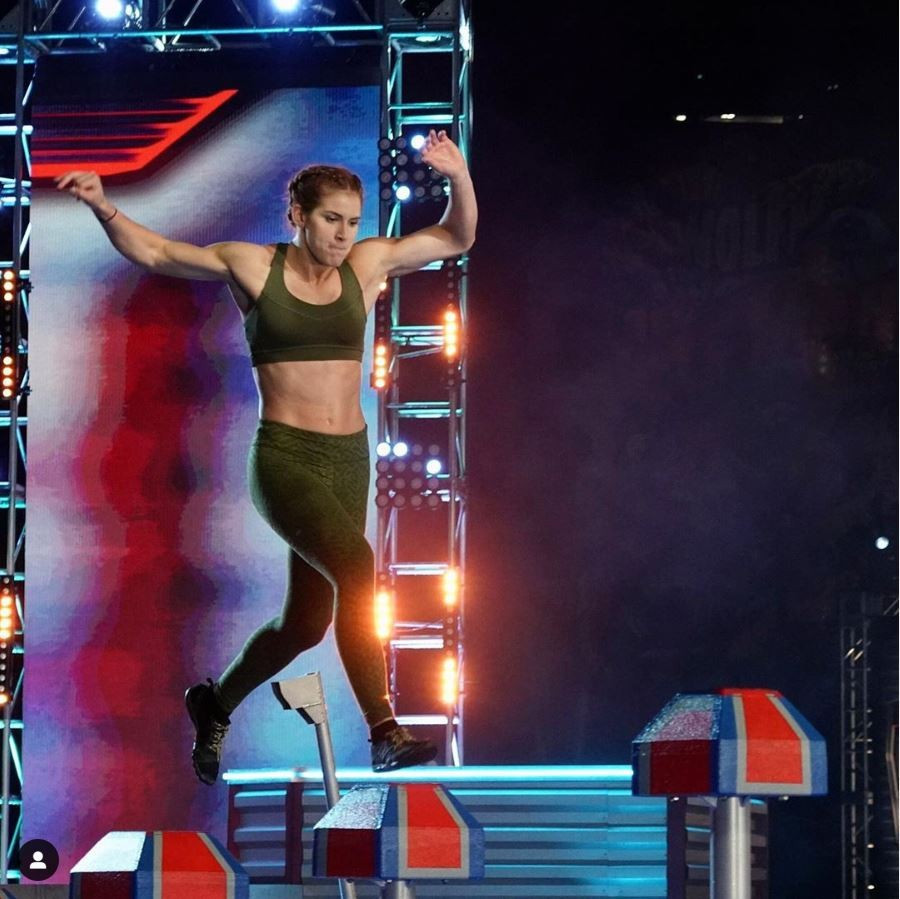 American Ninja Warrior Debut!
May 2019: Check out our very own JungleGym Instructor Leah Duhon on NBC's hit show, American Ninja Warrior! This was Leah's debut on the ANW stage, and it certainly won't be the last! Follow her Instagram to keep posted on all of her amazing races and fantastic physical feats!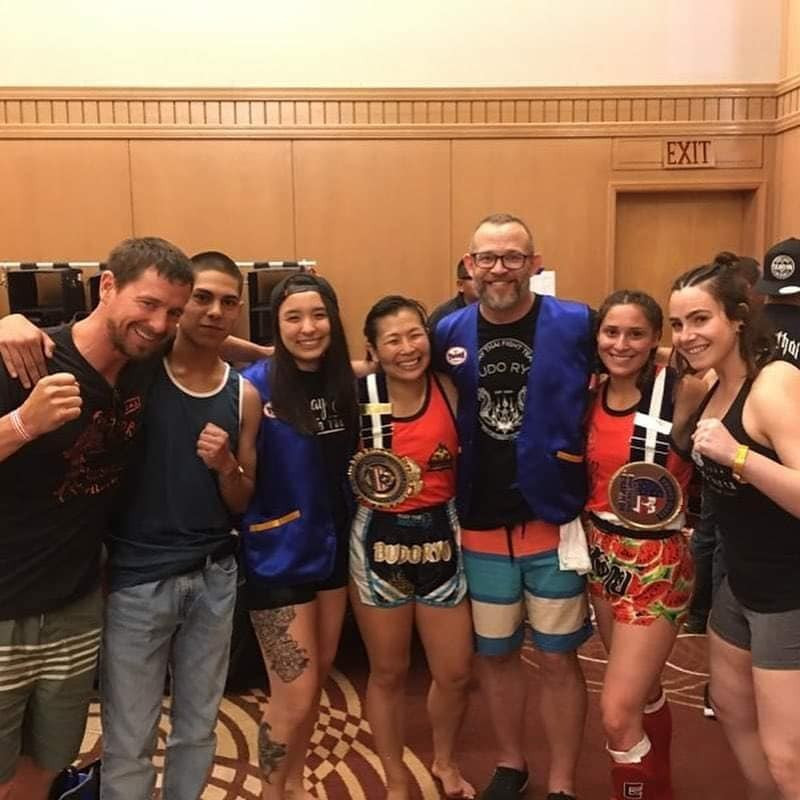 Team Budo brings home belts!
April 2019: Congratulations to Team Budo Ryu for their awesome performances at the USMTO West Tournament. There were so many highs and lows in this weekend...
First-time teen fighter Jesse Lara left it all in the ring, narrowly missing the win by a controversial split decision, but winning the hearts of the crowd! Ryan Higginbotham climbed in the ring after a long 3-year hiatus, and pushed hard despite a serious injury, and unfortunately lost on points. Emily "Spartan" Ortiz trained hard and made weight, ready to fight, but her bracket was empty due to unforeseen withdrawal from her opponents. Angie blasted through her first round opponent with a unanimous decision victory, then blasted her second opponent with barrages of combinations and controlling distance with devastating teeps to dominantly secure the USMTO West Novice Championship Title! Geri skillfully controlled the ring against her first opponent, winning a decisive bout and advancing to the championships. Geri's championship bout was an emotional battle against her best friend and former Budo teammate, Zoarel Fuentes. Geri battled through her emotions and secured the win, earning herself the USMTO West Championship Title, making this her second USMTO belt within a year.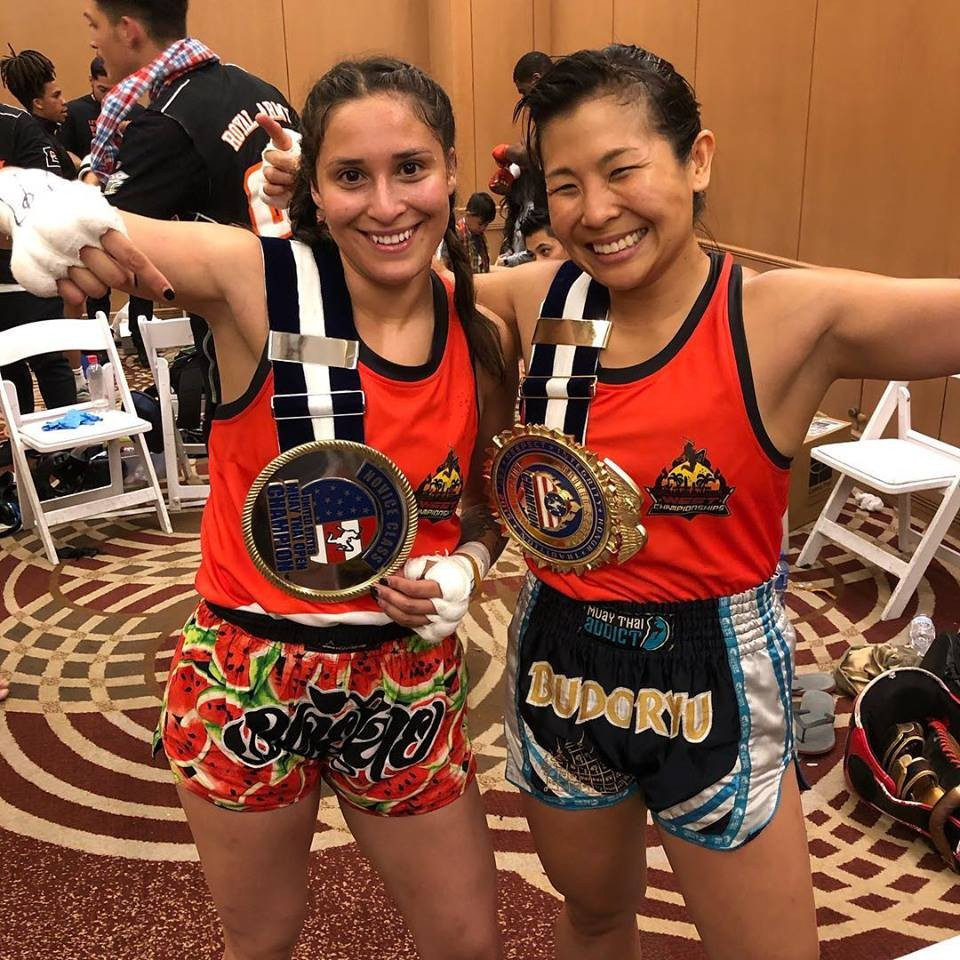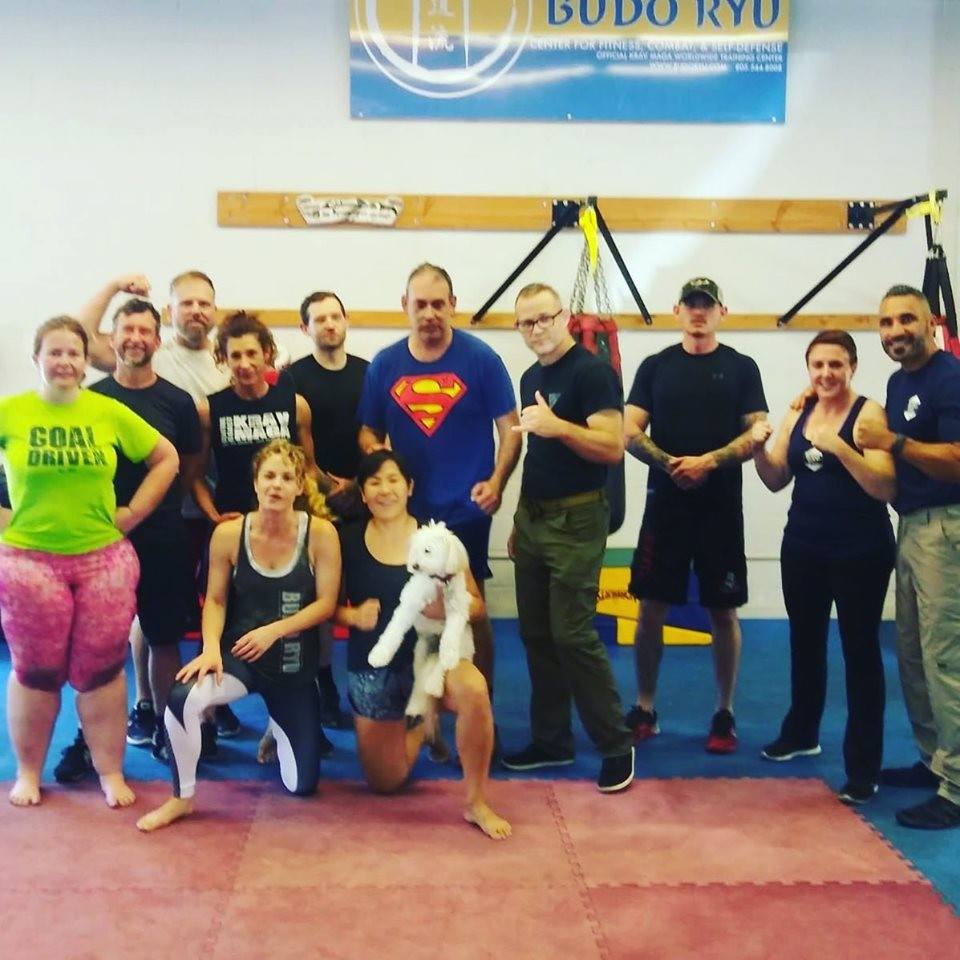 Krav Maga Yellow Belt Test
May 2019: Congratulations to our newly awarded Yellow Belts:
Michelle, Mark, Roger, Catherine, Justin, Ignacio, and Eric!
These yellow belt testers endured a whopping 4-hour and 25-minute gruelling test - the longest belt test on record that we've ever had at the Budo Ryu! They worked hard, dug deep, and pushed themselves to their mental and physical limits. We are incredibly proud of our new class of Yellow Belts!